Small Cell Radio Access Network (RAN) Analytics & Monitoring
Small Cell Radio Access Networks Analytics

To meet 5G demands, small cells deliver dense, capillary radio network coverage. In this new operating model, the cost of analytics and assurance must scale more affordably.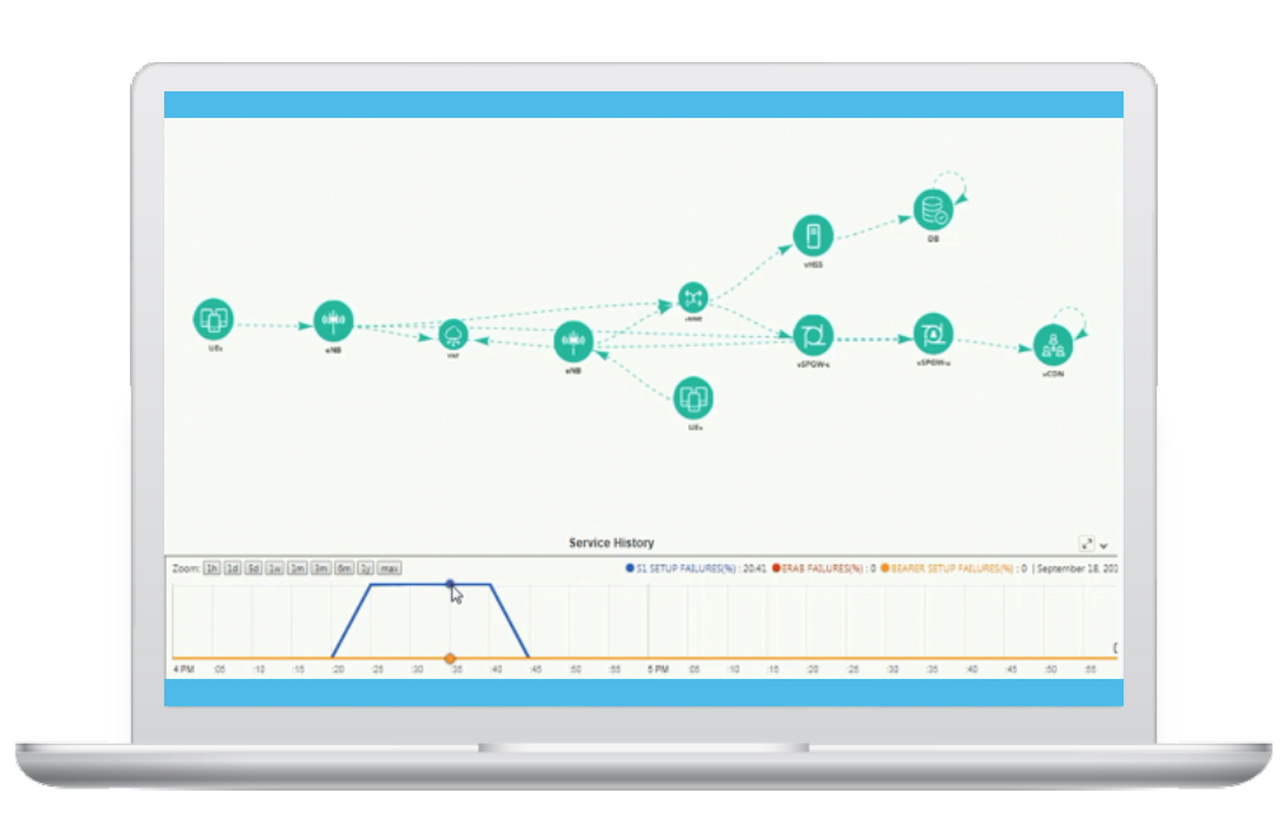 Small Cell Radio Access Networks needs to be sustainable.
Systems and operating procedures built upon legacy macro cell economics.
Unsustainability of analytics whose costs scale linearly with capacity.
Poor integration of existing RAN analytics with other service path technologies.
RAN Analytics & Monitoring Capabilities
Ultra-Low Latency Analytics
Place low-latency analytics workloads closest to the edge.
Multi-Service Analytics
Combine SON business rules across multiple services simultaneously (for example, CDN Cache impacts SON decisions).

Open Data Integration
'Snap in' new data sets with minimal effort, at scale.
Per-Flow Telemetry
Visibility down to individual bearers.
Ready to see this application in action?
De-risk your Small Cell RAN with Mariner:
Lower OPEX Costs

Protect and defend your network with the lowest possible analytics latency.

Using SDN and COTS, dramatically reduce operational costs of analytics and assurance.

Safely augment analytics workflows with new data sources, in real-time.
Small-Cell RAN Analytics delivers value through:
Low-cost and flexible analytics remove impediments to rapid innovation.

Business rules and policies become more customer-specific, enhancing personalization and user experience.

Scalable RAN analytics becomes a competitive advantage over peers, opening new monetization possibilities.

Pairing deep domain expertise in telecommunications
with advanced, human-centered automation, Mariner is a uniquely qualified service and solution provider.
Small Cell Radio Access Network (RAN) Analytics