OSP Software for Outside Plant Performance Management
Outside Plant Management

Monitor DOCSIS broadband QoE and PNM data to assess the impact and the root cause of RF coaxial impairments near the customers' premises.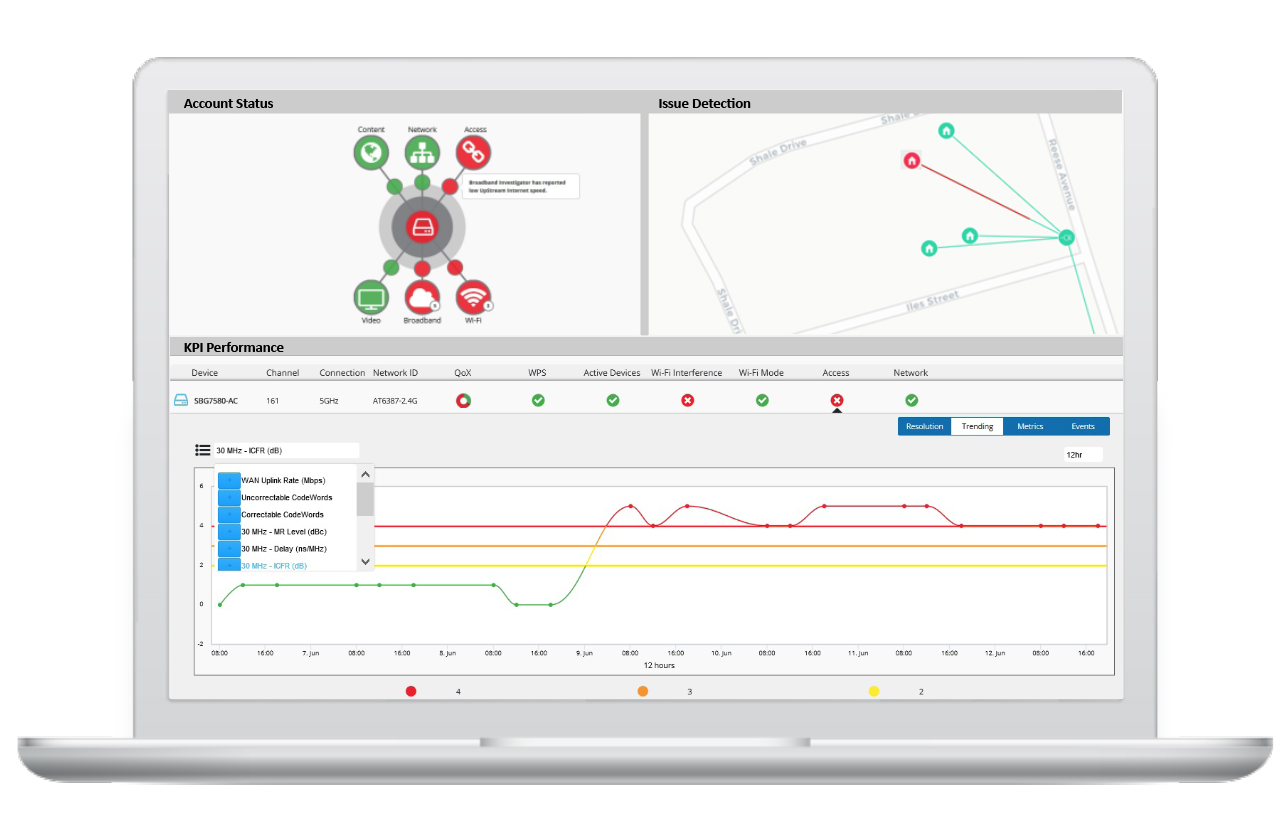 RF impairments cause lost time and impact QoE.
Last-mile coaxial RF impairments impact broadband QoE.

Care Team agents have poor visibility and speculatively dispatch field technicians.

Outside plant field technicians lose valuable time searching for root cause of RF impairments.
Outside Plant Management Capabilities
Cable Modem Data Correlation
Real-time analysis of DOCSIS broadband QoE and PNM data.

Historical Trending
Detailed performance analysis.

Scalable Across Deployment
Monitor the entire subscriber base proactively.

Ready to see this application in action?
Mariner can improve your Outside Plant management:
Lower OPEX from smarter work orders

Avoid unnecessary premise technician dispatches.
Effectively prioritize outside plant technician dispatches.
Reduce outside plant MTTR.
Smarter CAPEX planning through better performance benchmarks
Instantly identify parts of the access network with lower RF performance.
Help make smart planning decisions for Fiber Deep deployment.
Outside Plant performance management delivers value:

Better quality Outside Plant RF performance records results in more informed Field Operations and Network Planning decisions.

Improve management of the field technician workforce.

Using objective RF performance data, the service provider can make smarter decisions when deploying Fibre Deep (i.e. fix or replace).

Pairing deep domain expertise in telecommunications
with advanced, human-centered automation, Mariner is a uniquely qualified service and solution provider.
OSP Management Software